DONT FORGET TO SMILE (FEBRUARY 2001)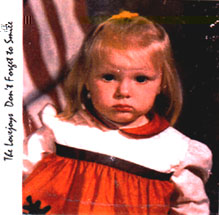 1.TV LIFE
2.SUPERMAN OR SANTA CLAUSE
3.JEN
4.INSTANT SMILE
5.KILLING TIME
6.TEENAGE KICKS
7.MOLLY JONES
8.STOP AND STARE
9.APPLE
10.CARSEAT
11.FAST ASLEEP
Recorded Janurary 2001 at home on a (borrowed)Fostex analog 8 track. Mastered by Matt Lincoln @ Underground Studios.



THE LO-FI POP REACTION SOUNDS (APRIL 2000)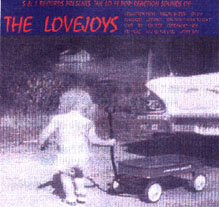 1.COLLECTION PLATE
2.VIRGIN WHORE
3.UH-OH
4.PORTUGAL
5.GROUND
6.YOU DONT HAVE TO SAY IT
7.SHOT
8.SIN
9.SLACKER
10.EVERYWORD
11.NO MORE
12.YOUR THE ONE
13.HAPPY DAY

Recorded February-April 2000 by Leon Chapman on his computer.